Is a product where in addition to the aesthetic side, our technicians have managed the functions and details, trying not to leave anything to chance.
In order to provide a wider range of application, we have created a double flange on every knife...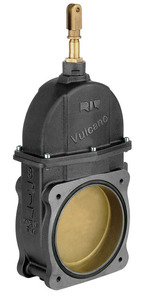 Solid structure, inner great capacity and above all a perfect tightness, these are the main characteristics of the new "VULCANO" gate valve.
 
While designing this new product, our aim was to create a gate valve with better performances than the...